Digital Marketing Services
Turnkey Digital Marketing Solutions
Mauris porta nulla vitae aliquam luctus. Vestibulum non tempus libero. Sed ultricies diam ligula, vitae vestibulum lectus aliquam ut. Quisque ut justo a arcu luctus hendrerit nec at nisi. Nullam pulvinar rutrum faucibus.
REQUEST FREE CONSULTATION
Digital marketing programs that are custom built to fit your specific needs is the name of the game. There is no such thing as a cookie cutter digital marketing program that is applicable for all situations. Your use case is unique, and you deserve a unique program built out specifically for what you need.
We provide a la carte options for different digital tactics. Pick and choose the solutions that you want to leverage and put into practice. Following are the services that we offer on a monthly basis:  website performance reports, complete SEO management, social media management, Google advertising management, continuous web development and a monthly blog post. 
When it comes to utilizing a monthly program AND having a new website built, we have options that include the development of a new website, rolled into the monthly amount.
If you have questions about how these programs work, please do not hesitate to contact us.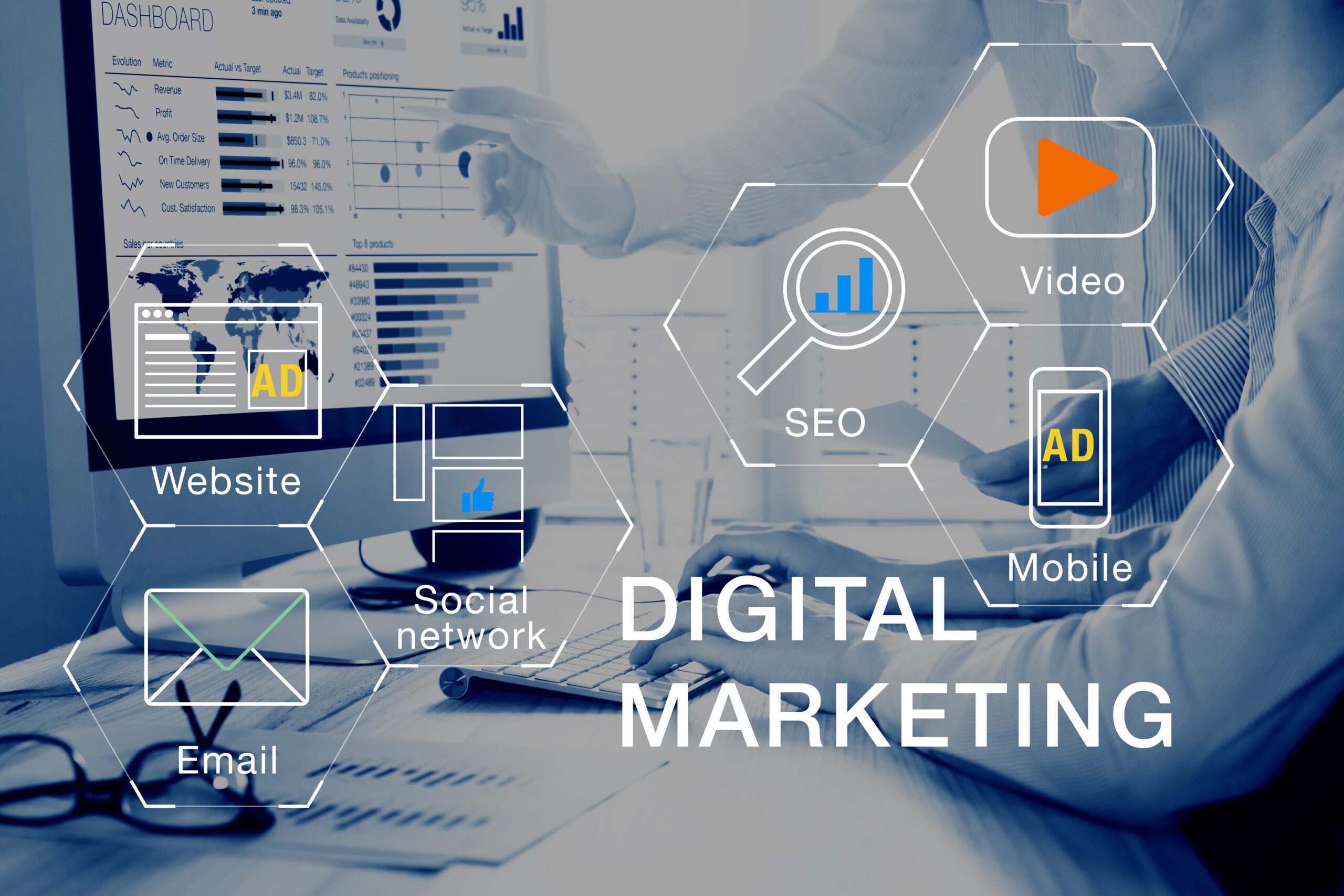 Website Performance Reports
Monthly reports that outline the performance of your website. Through the utilization of Google Analytics and The Google Search Console we develop reports that show the how your website is performing on many different levels. We will show you what your organic presence looks like, what type of keywords you're ranking for, how many visitors are coming to your website, and then what type of behavior those visitors are displaying while on your site.
Complete management of your SEO landscape. Ensuring that all of the technical SEO aspects of your website are appropriately set up and then maintaining that to drive the optimal results. Managing the SEO for your website requires continuous web development and design to add targeted, strategic pages in relation to what the SEO data is saying. 
Management of all your major social media platforms – whether it be Facebook, Instagram, Twitter or LinkedIn. Development of 3 posts on all of those outlets, on a weekly basis. Social media advertising, such as "boosting" Facebook posts, can be negotiated. If you do not have any social media platforms that you are utilizing, we will develop those outlets and work with you to increase engagement and total followers. 
ONGOING WEBSITE DEVELOPMENT
Your website is the center point for your digital marketing strategy and everything funnels back to this single point. You do not want your website to become stagnant and if you want your website to produce results, ongoing development of your site is necessary. We work with our clients to develop a schedule and strategy for the continuous adjustments and additions that will be made to the website.
GOOGLE ADVERTISING MANAGEMENT
Development and management of all Google Ads. Launching a Google Advertisement consists of completed pre-launch research to determine what keywords to target for the ad, and then managing the ad while it is running. We complete these steps every month that a Google Ad is running. All Google Ads that we launch run on all of the Google network search engines.